People should learn that a jammer only blocks a signal jammer between the item and the user
The company's chief executive officer, Paul Clifford, said: "Having been a victim of car jamming himself, I wanted to develop an affordable, intuitive solution that protects people against this invisible crime wave.
"In Sandton alone, more than 40 incidents of car jamming cellphone jammers are reported every week. Hotspots for this type of crime are school drop-offs, petrol stations, car parks and shopping centres." "Victims walk away from their cars unaware that they have been jammed and that their vehicles remain unlocked and vulnerable. What's more, insurance companies may not pay out claims from victims of car jammers, as there is no forced entry."
These devices work perfectly as radar gps blocker. If you can't get any in your area write to Microwave Associates in Burlington, Mass. and ask for info on "Gunnplexers" for ham radio use.
The finished gsm signal jammer can be mounted outside the automobile, in a waterproof enclosure, or on the dash. When on the open road, switch on the power. Correct construction and fine-tuning your radar jammer can be difficult, if you donk't have good measuring equipment for microwaves. One simple way to test your unit is to use a conventional radar detector, preferably one that indicates which band the radar is transmitting on.
Something interesting to observe is that any vehicle in front of you fitted with a detector will hit their brakes as you come up to large flat objects. Their detectors are being triggered by the signal your drone jammer is transmitting, bouncing off objects.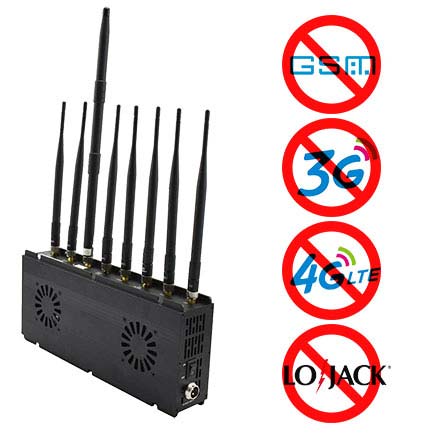 Then we will be jamming Radar because the info they get back on that frequency wont be what they sent out as my signal is 3xs stronger and therefore their signal should get mixed up with mine or JAMMED. Any way you can give me the plans for building what I discribed if I get you the correct frequencies?
http://www.metatube.com/en/videos/361956/Adjustable-Power-4-Bands-Desktop-Jamming-Device/